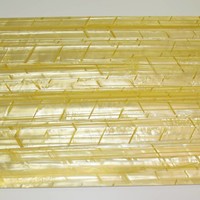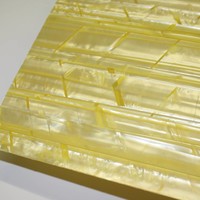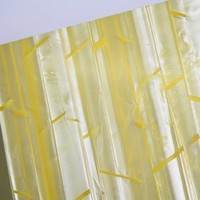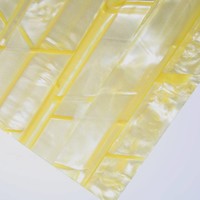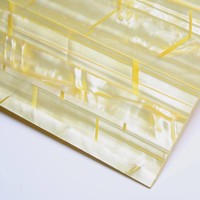 De Gier Guitars Yellow pearl sheet
2mm thick celluloid, yellow pearl pattern. Use it to make your own vintage inlays, headstockcover or pickguard.
More information
Specifications
Celluloid is a vintage plastic that is mostly appreciated for its 3D appearance. Modern plastics can look a bit 2D, like a print, whereas with celluloid you can really see depth in the swirls and curls. A beautiful material for inlays. And also for a headstockcover or pickguard.
Although celluloid is flammable, you can cut and rout it as long as you take care of clearance for the chips. If the chips cannot get away (like with a downcut spiral routerbit) it could result in friction and heating of the material and could cause it to ignite. As long as you avoid such a situation, you can cut or rout it like any other plastic without any problem.
It's not easy to produce celluloid. 2mm is the maximum thickness for sheets like these. Sheets of 1.5 or 1mm thickness are less expensive. But the advantage of a 2mm sheet is that you can make inlays that will fit into fingerboards with a vintage radius. The cavity for the inlay can be routed with a flat bottom surface. The material that sticks out after gluing the inlay can be sanded down to the vintage radius without worrying about sanding through the material.
These sheets are available as long as stock lasts. It was a one time buy for us, gone is gone.