De Gier Guitars Coppertape 35mm wide
More information
Specifications
This coppertape is cut to size especially for De Gier basses. This 35mm wide tape fits perfectly in electronics cavities that are routed from the front. The thickness is 0.07mm.
(Calculation: body 41mm thick, minus 5 at bottom, equals 36. I don't like tape over the edge, so 35.)
Seeing that most bodies have comparable dimensions makes this tape perfect for most bodies. This in contrast to a lot of tapes on the market that you have to cut to size.
It is nicely thin, meaning flexible, and easy to apply on corners and bends. It sticks well and the glue is conductive. We, however, still like to solder all pieces together.
This tape has a sharp price. It's available in 1m strokes or 50m rolls.
When you buy 5 strokes or more, you get a discount of 10%.
We also have a 31mm wide tape. Check our large copper sheets too, perfect to shield pickguards.
Gerelateerde producten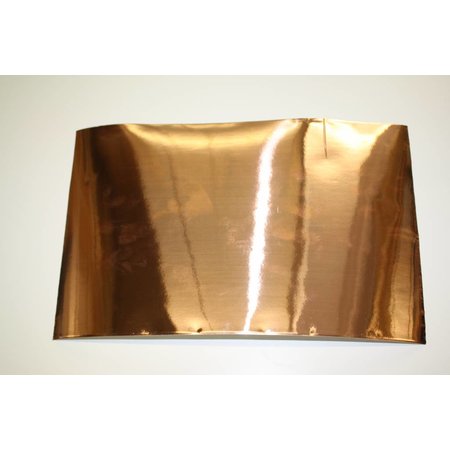 Sale